So why is employment status so significant?
Its importance is twofold, firstly it determines what employment rights are applicable and secondly it impacts on the tax regime applicable to the individual.
Employment rights
Our table below explains the employment rights applicable to employees, workers and the self-employed.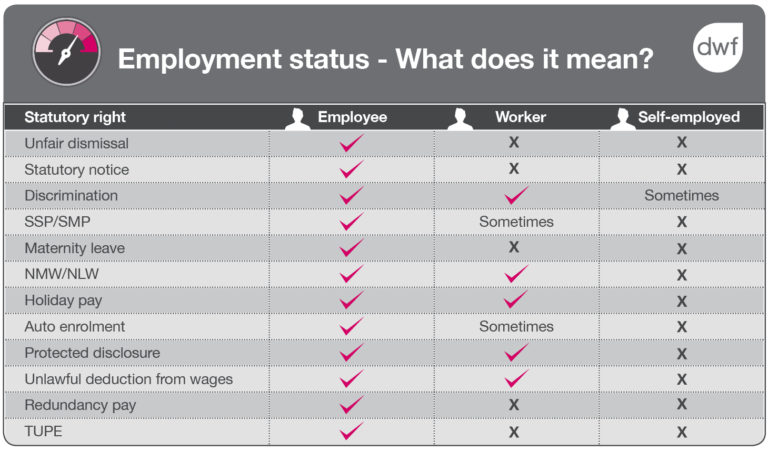 Tax
When looking at self-employment for tax purposes, similar, but slightly different, rules apply. There is no concept of a 'worker' for tax purposes; those who are 'workers' will usually (but not always) be accepted by the tax authorities as self-employed.
The following table sets out the tax implications of employment status.