British Claims Awards success for Counter-Fraud Scotland
We are delighted to report that last week, DWF's Counter Fraud Team in Scotland won the Counter Fraud Award at the British Claims Awards 2020.
The team were recognised for successfully dealing with the migration of organised fraud and for their creative and disruptive tactics when dealing with fraud in Scotland.
Read more about their work here >
Counter-fraud – Case success example
Week on week the team continue to achieve great results and savings for clients. We have highlighted an example below showing some of the work we do to throughout the life of a claim to expose the fraud and ultimately reject the claim.
Case success details –
Triaged by our team and identified as farmed;
Claim intimated by solicitors who flag up on our own inbuilt warning list – claim sent to fraud team to deal
Warning signs - Claim intimated 8 months post-accident, no FNOL - pursuer did not report the matter to her insurers;
Recovery and examination of GP records revealed the pursuer attended her GP on five occasions during her recovery period and did not mention the accident
Put the evidence to the Pursuer and her explanation revealed these were pre-arranged appointments for vaccines for taking part in an ultra-marathon, five months post-accident
We amended pleadings to reflect this evidence and claim was subsequently abandoned
Client savings: £10,000 (£2k damages, £8k costs)
Defendant Insurance Team
QOCS UPDATE
The statutory mechanism which will introduce QOCS into Scottish law will be placed before the Scottish Civil Justice Council (SCJC) for approval by the end of December.
Once approved, there is likely to be a three-month period before QOCS comes into force. We think it likely that claims litigated in or around Spring 2021 will have the benefit of QOCS protection, so be prepared for a significant spike in Scottish litigation in or around quarter one.
Meet the Team – Lynne Macfarlane, Director DWF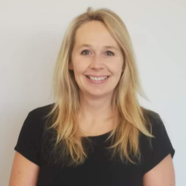 Lynne joined DWF as a Director in September 2019. She has specialised in defender personal injury litigation for over 20 years, training at Simpson and Marwick (as it was then known) from 1999 to 2001 and going on to achieve partnership in 2012. She has acted for most UK based insurers in her career, defending their corporate and public sector clients in employers', public, road traffic and product liability cases, and in health and safety and criminal prosecutions. In 2009 Lynne was the first female lawyer at Simpson and Marwick to achieve extended rights of audience in the supreme courts as a solicitor advocate, and in 2015 was accredited by the Law Society of Scotland as a specialist in personal injury law.
What are you most proud of in your work at DWF?
I am really enjoying seeing our team in Scotland expand and develop. Since the first lockdown in March 2020, we have 10 new recruits all of whom have been working remotely. I can't wait to see them all in person when we return to the office, along with all of our colleagues in Glasgow. A definite excuse for a celebration.
Best advice?
I've been given lots of great advice over the years, but the advice that sticks with me was given by a former, more senior, colleague. I had just made the transition to one of the senior roles within my team, and suddenly colleagues were looking to me for advice, support and leadership. My initial thoughts were that, as I was stepping into the shoes of those who had gone before me (and in order to succeed) I needed to mirror the behaviour of those other senior colleagues. The advice (which sounds so simple now) was that I should just "be myself". My personal attributes had helped me succeed, so why change now? I think that's great advice, in any context.
What advice would you give your younger self...?
To really celebrate the good times when they happen and to take every opportunity to travel – you never know what might be around the corner.
What have you enjoyed/hated most about lockdown?
I've loved spending more time at home with my husband and teenage children, particularly in the early lockdown in the spring. I've worked hard over the past 20 plus years, and have absolutely no regrets about that, but that has meant on occasion I have missed some key milestones. As a result of C-19 my kids have never had so many home cooked meals! I've hated being physically distant from my work colleagues, and our clients. I really enjoy the social side of going to work. I can't wait to see everyone in person again, once we are able to return to some sort of normality, hopefully, next year.
Government activity
Redress for Survivors (Historical Child Abuse in Care) (Scotland) Bill
What does this mean for insurers?
The Bill as introduced sets up a scheme to make financial payments ('redress payments') to survivors of historical child abuse in care in Scotland. In circumstances where the survivor has died, these can be paid to the deceased's partner or children. The Bill sets up a new independent public body, Redress Scotland, to make decisions about payments. The scheme replaces an interim scheme called the advance payment scheme.

The Bill allows organisations involved with residential care of children in the past to pay financial contributions to the scheme. In return, survivors who accept a redress payment will have to agree not to take legal action against these organisations or the Scottish Government.

The Bill is currently at Stage 1, which is due to be completed by 23 December 2020.

Full details of the Bill can be found here >
This month the Scottish Child Abuse Inquiry (SCAI) began hearings that will examine the actions of central government in relation to issues arising out of non-recent abuse of children in institutional care. While public hearings were paused as a result of the pandemic, Lady Smith was keen to emphasise investigative work continued in the background. Further updates can be read in the most recent Autumn/Winter Newsletter 2020 here.

If you wish to discuss training for your teams please contact Andrew Lothian or Julia McDonald who lead our Scottish abuse team.
What are we doing?
8 December - Disrupt to Progress
Virtual Client Training Sessions – dates being organised directly
If you have any queries, get in touch with one of our contacts below.