How will COVID-19 affect claims behaviour?
COVID-19 is changing the way we work across all businesses. Claims teams, solicitors and our court system have all had to adapt to the social distancing measures and the implications of home working. This will all have a resultant effect on the claims landscape.
What does this mean?
Courts will be concentrating their efforts on essential business only
All proofs/hearings will be discharged and continued for at least a few months
Many cases will be sisted and not progressed
This is likely to result in fewer claims overall although there may be spikes in certain areas
Fewer court actions will be raised and there will be more emphasis on reaching out of court settlements
Greater use of telephone facilities, the submission of electronic documents, and the use of written submissions, to avoid the need to attend court.
Pursuers and Defenders are working together during these unprecedented times and we have seen cooperation between parties when it comes to extending relevant timescales pre and post litigation.
Parties will need to cooperate and behave reasonably during this period. The courts will not look favourably on anyone seen to be using the situation for gain or raising unnecessary litigation given the courts' already stretched resources.
In respect of pre-litigation claims, the prevailing view is that pursuers will agree to extensions for investigating liability. There is much to be said to argue against pursuers making expenses arguments or raising unnecessary litigation if protocol timescales are not complied with.
Communication is encouraged in all cases and it should be made clear that if investigations are unable to be carried out or will not be carried out within the relevant timescales, that this is due to COVID-19.
Medical examinations - On 24 March 2020, it was announced that MedCo had lifted its ban on remote video medical examinations (whilst maintaining the ban on telephone examinations) in order to allow claims for whiplash to continue to be progressed. MedCo does not apply in Scotland and we remain of the view medical appointment should take place in person. We will keep the situation under review.
ABI Protocol – The ABI has been working with insurers and pursuer solicitors to sign up to a Protocol which will ensure parties will not be able to raise limitation as a defence during the next few months.
Counter Fraud Scotland
The team continues to report significant savings for clients through its innovative use of counter fraud strategies. The two litigated case studies below resulted in fraud savings of £30,000 for one client this month
Success 1
the pursuer and three passengers intimated claims for injury around 5 weeks post incident
concerns were highlighted pre litigation as the medical report was submitted to the insurer on the same date as the alleged examination These concerns were not addressed by the pursuer's agents and they proceeded to litigation
the pursuer was inconsistent in the reporting of alleged injuries sustained, with the letter of claim noting injury to her right shoulder but the court action and medical report stated she was also claiming injury to her neck
the court papers noted the pursuer was a passenger in the vehicle despite her reporting to her medical examiner that she was the driver
in addition to the concerns over the medical evidence the insured reported that the incident occurred at low speed. No claim for third party damage was made
during the course of our investigations we obtained a call recording of the pursuer's first report of the incident where she stated she was not injured.
we lodged all evidence with the court and the pursuer abandoned the claim with expenses of £2500 awarded in our favour.
Success 2
the pursuer presented a personal injury claim 6 months post-accident
the letter of claim had the wrong name for the pursuer, no National Insurance number and the wrong accident date
there were concerns with the medical report produced pre litigation and a request for an addendum report with review of medical records was ignored and the pursuer proceeded to litigation
the pursuer was inconsistent in her reporting of her injuries as the letter of claim referred to neck, shoulder and back pain however the medical report referred to neck, back and travel anxiety.
we lodged a call recording between the pursuer's husband and the insurer where he tells them that she has no physical injuries which is at odds with what she told the medical examiner in relation to onset
after our evidence was lodged with the court the pursuer accepted our offer to abandon
Professional Indemnity
Meet out team: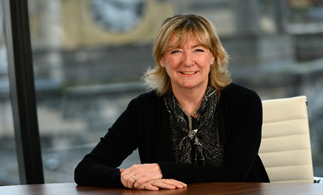 Alison Grant, Partner, Professional Indemnity Scotland Alison heads up the Professional Negligence team in Glasgow assisted by Director Lindsay Ogunyemi. For over 20 years, Alison has been one of a select panel of solicitors appointed by Insurers for the Law Society of Scotland Master Policy to handle professional negligence claims often of high value and a complex nature against solicitors. She is a Band 1 ranked lawyer with Chambers and Partners and her team are ranked Band 2. Alison has been described as a "leading individual" and as 'one of the best and most experienced lawyers in the field of professional negligence in Scotland'. In this edition, we learn more about Alison, what advice she has been given and how she enjoys spending her down time.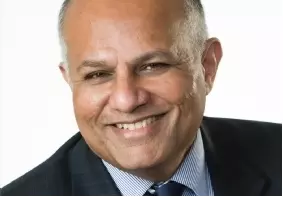 Ian Ford -v- The Firm of W & A S Bruce [2020] SCKIR 9
Saamir is a solicitor in our team specialising in professional negligence and risk management work, particularly for solicitors and construction professionals. The professional indemnity team regularly acts for a variety of insurers on behalf of surveyors, accountants, architects, engineers, IT consultants and property managers.

Saamir provides commentary on the recent case of Ian Ford -v- The Firm of W & A S Bruce [2020] SCKIR 9, where a Sheriff Court provided clarity on the current standing of the law of prescription in Scotland.
Lindsay Ogunyemi, DWF in conversation with Scott Manson, Advocate Scott Manson called to the Scottish Bar in 2014 and practices with Axiom Advocates. He specialises in commercial disputes and is regularly instructed to defend professional negligence actions across a range of disciplines including claims against solicitors, architects and engineers. He has considerable experience of dealing with expert witnesses and has appeared in a number of important cases where the court has adjudicated on the proper use of such evidence.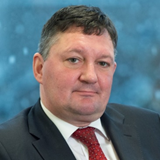 Graham Weatherston
Graham Weatherston, Solicitor Advocate, DWF reviews the current position on the Prescription (Scotland) Act 2018 which received Royal Assent on 18 December 2018. On its unanimous passing by the Scottish Parliament on 8 November 2018, the Communities Safety Minister Ash Denham observed, 'These changes will increase clarity, certainty and fairness, and benefit persons or bodies in resolving disputes.'
Scottish Abuse Claims
The Historical Child Abuse Redress Bill
Pre-legislative consultation has now closed. COVID-19 may well now delay the passage of the Bill through the Scottish Parliament.
What does this mean for insurers?
Financial contributions for redress are being sought from those who bear responsibility for historical abuse. Redress payments to survivors may be dependent on the survivor agreeing not to raise civil action in respect of abuse. That agreement may come in the form of a waiver, and consideration is ongoing about extending the protection of that waiver to those who make fair and meaningful financial contributions to the redress scheme.
Participation in the scheme may therefore offer an opportunity to crystallise future liability for historical abuse.
On 26 March Lady Smith, the Chair of the Scottish Child Abuse Inquiry (SCAI), issued a video message confirming that the vitally important investigative work of the Scottish Child Abuse Inquiry (SCAI) continues despite a pause in public hearings as a consequence of the COVID-19 outbreak.
The video message can be viewed at: https://youtu.be/sCPfySpJ8ec
If you wish to discuss training for your teams please contact Andrew Lothian or Julia McDonald who lead our Scottish abuse team.
What are we doing?
17 September - Scottish Claims Conference - Glasgow
November - QOCS Client Roadshow - Manchester
November - QOCS Client Roadshow - London
8 December – Disrupt to Progress
Contact
For further information please contact:
Andrew Lothian, Head of General Insurance (Scotland) on 0131 474 2305
Alison Grant, Partner, Professional Indemnity (Scotland) on 0141 228 8127
Jill Sinclair, Head of Counter Fraud (Scotland) on 0141 228 8196
Caroline Coyle, Senior Associate and Professional Support Lawyer, Insurance on 0141 228 8132