The ability to forfeit a lease allows a landlord to re-enter the premises following a breach of the lease by the tenant, consequently terminating the lease. The right to forfeit is usually granted to a landlord within the lease, should the tenant fail to comply with specific covenants.
Under certain circumstances, landlords can exercise the right to forfeit where the right of re-entry is not reserved within the lease, but this should be approached with caution for fear of unlawful forfeiture and any recourse the tenant may have as a result of this.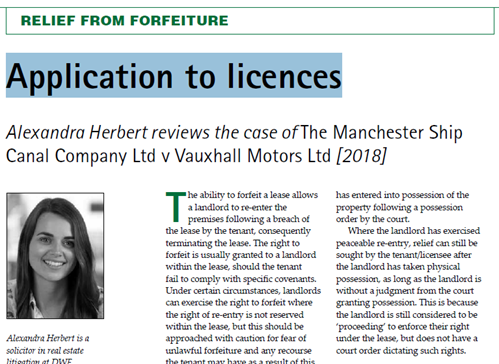 This article was first published in the August/September issue of the Property Law Journal, a Legalease title.